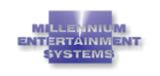 Call us today at: 818.428.0317

© 1996-2016 by Millennium Entertainment Systems
Millennium Entertainment Systems
7429 Kentland Avenue
West Hills, CA 91307



All information is subject to change without notice.
It's important to get all your major equipment from an authorized dealer when you buy from an unauthorized dealer 98% of all the major companies automatically void their warranty's and service agreements. Which means when something goes wrong you are stuck with a defective unit and the repair bill. There are some authorized repair centers that won't service your equipment if it wasn't purchased properly. Then you get to take it to joe's repair shop and hope joe knows what he's doing. Now i know we have all heard about the guy who knows a guy who heard that this is not true and it's ok and not to worry about it. Well these are the unauthorized guy's telling tall tails if you go to any of the web sites(denon, yamaha, pioneer, russound, bose ect) they all have disclaimers stating this. When you buy from an authorized dealer you get your warranty and your purchase is protected. That old saying is very true
If it's seem's to good to be true it probably is.
Millennium entertainment systems is an authorized dealer or we purchase from an authorized dealer with a valid receipt and serial numbers for all the equipment we carry and install.
MES Authorized Dealer Statement